Lindeman Buildings
Jesse and Harry then decided to combine their savings purchasing the parts and equipment valued at approximately $4,000 at the Rovig auction for $158.00. They then added another $150.00 to rent a building and buy some tools, starting their own small manufacturing and retail farm machinery business. The first location was on south 4th Avenue & Walnut. They needed more room, as their company was rapidly growing; so they rented the former Cadillac dealership building located on South First Street.
Business was so good, that in 1927, they purchased a dealership in Wenatchee. Harry moved there to manage its operation. In 1928, they purchased about one and a half acres of property (which grew to about 10 acres) on south third street and built a 150″ x 150″ building that was the first of three sections of the Lindeman Power Equipment building that they stayed in until John Deere purchased them in 1946.
As their business continued to grow they added another building to accommodate the manufacturing of the THYS hop picking machine as you can see it was the long structure to the left (North) that was not connected to the main building at that time.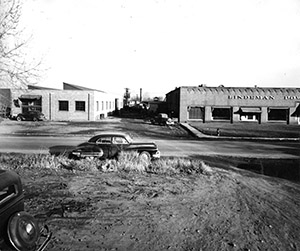 As time went by they filled the gap between the two building.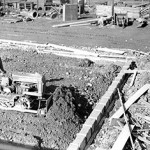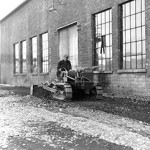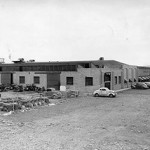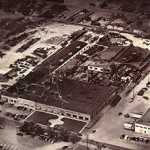 When John Deere purchased the plant and took over operations there was a fire in the steel foundry, they elected not to rebuild it and farmed out the castings. In it's palace they built a new assembly building as you can see the new white roof tops in this photo. JD stayed in Yakima until 1954. Jesse and Joe took over operation of Northwest Equipment Company.